Sash window rot repair in London
---
Fully trained and highly skilled in traditional joinery techniques, we can make splice repairs to treat rot affected windows. With over a decade of experience in the industry and after working on a number of listed properties, you can rest assured our restorations won't affect the traditional integrity of the window. We also offer epoxy resin repairs using leading products, such as Repair Care or Timbabuild, to provide permanent repairs to rot affected timbers on a preventative or curative basis.
Our team are specialists in every aspect of window restoration. We offer a comprehensive rot repair service for sash windows throughout London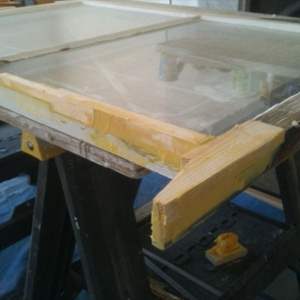 Professional Repair
Is your sash window damaged from rot?
---
From rot repair and double glazing to sash window overhauls, you can trust that your windows are in experienced hands. Our specialists take pride in a job well done and treat each and every job with as much enthusiasm and dedication as we did with our very first. If we are unable to restore or repair your existing windows we can provide a new joinery service for new windows.